When I first learned about family worship— the practice of reading the Word, praying, and singing with my family at home—  I was eager to get into the habit. In chapter five of his great little book on family worship, Donald Whitney asks a compelling question—  "Isn't this what you really want to do?" My heart resounded with, "Yes!" 
But family worship is more than an item on a checklist. Family worship is all about relationships. It's about our relationships with one another as we seek to disciple our children. It's about our relationships with God. 
As eager as I was to start the habit of family worship, I wondered whether or not this checklist was going to be enough. Let me explain.
Checklists aren't enough
I like instructions. Give me a checklist of things to do, and I'll happily go make it happen! 
I've even found that my relationships benefit from having a good checklist. I want to take my wife on dates, to spend time in the Word and prayer, to play with my kids— but if I'm not purposefully building these things into my life, it's easy for me to neglect these things. 
Simply setting a time and place is incredibly helpful in getting me to do the things I truly want to do. For example, every Thursday night is date night for my wife and me. I don't worry anymore whether or not date night will happen. And I'm no longer foolishly assuming it will happen eventually. Date night is on Thursday night— check!
I'm convinced that being intentional in this way is a good thing, but some might recoil at what I've just described. The truth is: when it comes to relationships, checklists are not enough. We know this. And that's why many of us are skeptical and hesitant to add this much structure to our lives. We all know that I can diligently check the box of date night week after week and never actually grow closer to my wife. 
When it comes to relationships, checklists are a great tool but they aren't a good goal. The same is true for family worship and discipleship.
Cultivate a healthy family culture
In our home, we've established six pillars of our family worship. The first three are what you might expect: 
Read the Word together

Pray

Sing 
The last three pillars remind us that the relational dynamics in our home are equally important to our discipleship and worship. They are: 
Love each other well

Have fun together

Serve one another
It's wonderful to be diligent about worshiping God as a family in our homes. But here are three reasons why it's equally important for us to be diligent about cultivating a healthy family culture.
Building influence and trust 
As parents, we can make our kids memorize scripture, pray, and sing with the family— and we do! But we cannot make our kids grow in good character, wisdom, and faith. Access to these deep wells within our children requires more than parental authority; it requires influence and trust.
Our desire to influence our kids' lives is why we make a big deal about our family culture. 
Having fun with my kids opens their hearts to me and builds trust between us. It communicates that I don't just love them—  I like them! I enjoy their company. I delight in them! And when we believe that someone likes us, we feel safe and we listen to what they have to say.
If I don't regularly make time to have fun with my kids, I may not be actively building trust or successfully communicating that I delight in my children. And when I open the Word at our kitchen table, it'll be harder for my kids to hear what I have to say.
Having fun with my kids opens their hearts to me and builds trust between us.
Resisting legalism
The war for our kids' hearts is intense! We want to do all we can to fill our kids with beautiful truths about who God is and what He's done— we want to be faithful in pointing them to Jesus.
If we aren't careful, however, we might begin to use family worship time— the very good acts of reading the Bible, praying, and singing to God together— as tools to control our kids into faith. For better or for worse, it doesn't work that way. We might even find that such legalism only drives our kids further from faith as they get older. 
Focusing on family culture by loving one another, having fun together, and serving one another can help cut to the heart of things. It reminds us to focus on the precious souls God's entrusted to us— it reminds us that we're called to know and disciple them. Family worship is a means to that end, but not the end itself.
Worshiping with our whole lives
Remember: family worship is about so much more than the 5-15 minutes we spend reading, praying, and singing. 
God is looking for whole-life worship. Consider Romans 12:1-1:
"I appeal to you therefore, brothers, by the mercies of God, to present your bodies as a living sacrifice, holy and acceptable to God, which is your spiritual worship. Do not be conformed to this world, but be transformed by the renewal of your mind…"
To God, our "spiritual worship" is connected to what we do with our physical bodies. We tend to think of spiritual worship as what we do on a Sunday morning or as we participate in our spiritual disciplines. Again— wonderful things and certainly part of what it means to worship God. But don't forget that God is concerned with our whole lives. 
We want to love each other well, have fun together, and serve others because God has made it clear in His Word that how we treat each other matters. We are, after all, each created in His image.
We want to love each other well because God has loved us so freely and lavishly (John 3:16). 
We want to have fun with one another and enjoy one another because God delights in us (Zeph. 3:17; Psalm 147:11), and He delights in giving us good gifts (Matthew 7:11). 
We want to serve each other and the world around us because Jesus came to the earth to serve us (Mark 10:45), and He tells us that we should care about the interests of others (Philippians 2:4).
To know and love the real God
When it comes to discipling our kids, it's tempting to lean heavily on checklists— helping our kids know and do all the right things. But the goal isn't for our kids to know the right things, but to know and love the real God. 
As you strive to be faithful in your calling as parents— and God has equipped you mightily, friend!— remember: relationships over rituals. Read, pray and sing together— but love one another, have fun together, and serve each other well, too. In doing so, we build trust and influence with our kids, we resist legalism, and we teach our children to worship with their whole lives.
Get the Family Vision eBook
Build unity and gain Gospel-centered clarity for life's big and small decisions. Download our 54 page eBook, Crafting Your Own Family Vision Statement by filling out the form below.
We'll never sell your info. Unsubscribe any time.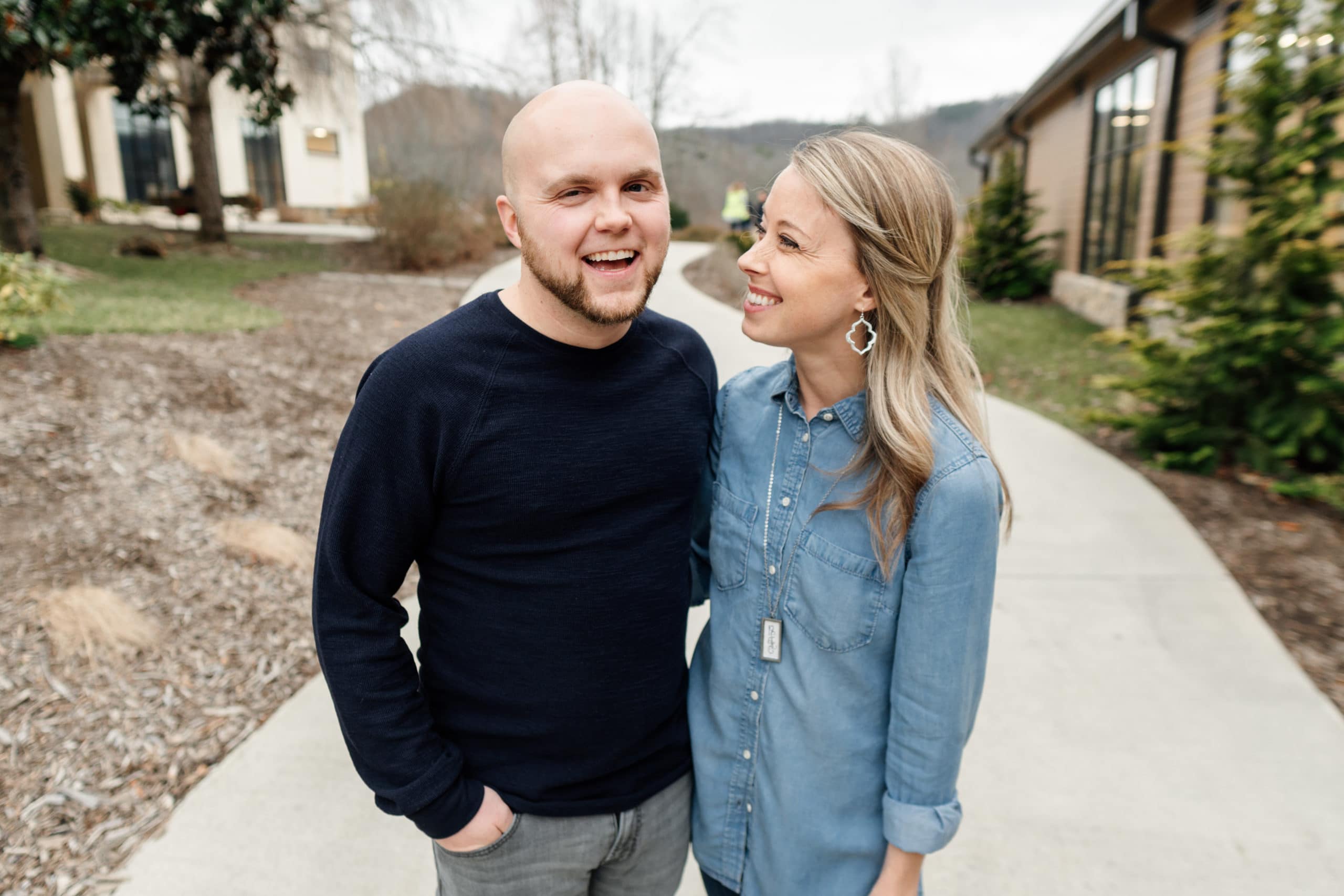 Jonathan & Emily Martin are singer-songwriters and worship leaders that met and started their music ministry in Nashville, TN. They write songs and devotions to help people of all ages see that God's Word is beautiful, powerful, life-giving, and helpful.
read more posts